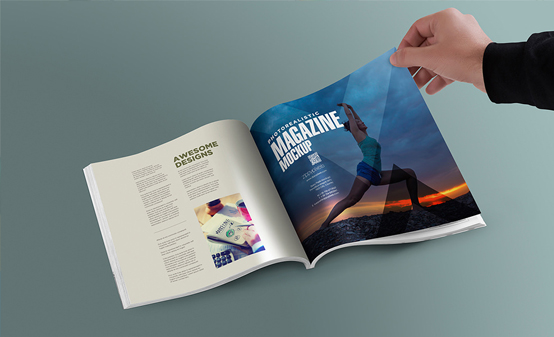 Magazines Design & Printing
The magazine design

speaks about the content and the target audience!
If you are looking for excellent magazine design and printing, layout and typography for your magazine or newsletter, we at Graphics Systems have you covered. Glossy cover page design, robust words and neat representation can catch the eyes of an onlooker. It is also a great way to keep your stakeholders and employees informed of what is happening in your company.
The cover page of a magazine design speaks a lot about the content inside. We have the expertise to launch a new magazine or redesign an existing one. At our creative design studio, our team uses their creativity to the best of their ability to create a unique masterpiece. We use hard outer cover and lightweight inner pages for the magazine printing. Based on your budget, we also offer various finishes such as gloss, matte, UV coated and semi-gloss protection that provide heft and protection. What makes us different from other designers is our eye for detail and perfection.